Due to the mushy-gushy overrated stupid a*s holiday that happens to be on this lovely Thursday, I think we should end the argument that every girl has with herself as the traumatizing month of February approaches, and you're still single AF.
Would I rather have a Valentine, or a Galentine?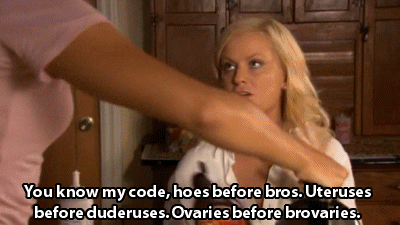 A Galentine is another girl(s) that are just as single, lonely, and mad at the world as you are. They band together on this corporate f*cking holiday to rebel against all things evil… men.

Galentine's Day is essentially made for social media to show off to all the boys who have done them wrong that they, ain't shit. The girls who participate in this holiday are said to either 'treat themselves' on overpriced drinks that don't get you drunk at some lame fancy dinner that nobody really wants to be at, orrrrr make a plan to get wine drunk and giggle at a horror movie hashtagging #LoveSucks on every Tweet, but actually end up sobbing over a dumb frat boy who didn't text them back with a gallon of Chubby Hubby.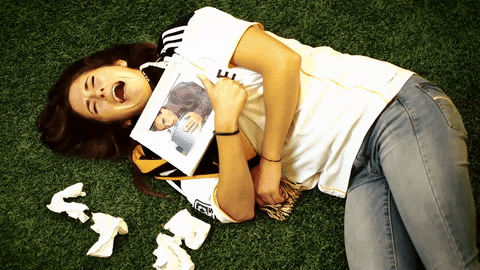 I'm honestly a big fan of Galentine's day because it gives you an extra excuse to celebrate your girls. And my girls, are the best. Ever. Period. So any day dedicated to telling them I love them is a good day for me. I definitely think some girls can take it a little too far just to prove to their "ex" of not even a month that they're doing just fine without them.
Are you really doing just fine without him, Carol? Because your 10th Snap story of your best friend , the Galentine's Day geo-tag, and the story-by-story progression of you blacking out tells us otherwise…
As for the real national holiday we have at hand, I'll share some thoughts.
It's a nice excuse for those who are in a relationship to express your love and appreciation for one another. Who doesn't love, to feel loved? It has some good traditions- the pink, the flowers, the abundance of chocolate, the wine- you can't go wrong with those perks, but what I don't like about Valentine's Day is the pressure that comes along with it.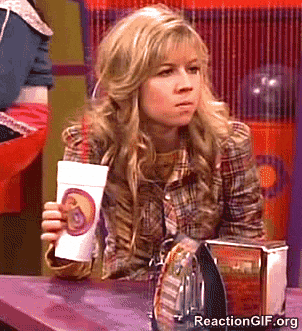 Girls get jealous. It's human nature, our way of life. On this day especially though, girls tend to go a little batshit. They get caught up in the social hype of the holiday and don't appreciate what they're S.O. does for them. They compare presents, posts, captions, pictures, where they go out to eat, what kind of candy they got, pretty much everything with other couples who are just tryna spread the L word. They end up feeling super bad about themselves, second guessing their whole relationship and end their special night crying to their bf "Do you even love me?????"
Can't you all just be happy you have someone to d*ck you down tonight? Jesus.
That being said, a significant amount of pressure gets put on these boys who have no effing clue what they're doing. They can't help that the girl you hated in high school's bf took her to some 5-star waterfront restaurant in the city? He got you that overpriced teddy bear at Target for the third year in a row and a box of assorted chocolate because he thought you would love it… appreciate that, b*tch. Some girls are out here buying themselves chocolate and flowers just to get through the damn day.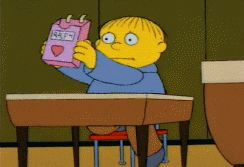 *me* *not bitter or anything* *ha*

To end my rant, I think the argument concludes with this: Valentine's Day is awesome if you're madly in love, have someone who really cares about you & don't give a sh*t about anybody else's day. (Most have 2/3 checked off, good luck boys, LOL)
And if you don't have a special someone, Galentine's Day is the best day to spread some love for the people that you love, your gals 💕Appreciate all your friends do for you to make you feel as good as you should. They, are your loves today & everyday


xo,
Love Goggles