Clearly I've been kind of on a low lately, as evidence by my sappy last blog post, but have no fear, that bitch is dead and gone (this week.) So, in order to start this summer off with ~positive vibes~ I'm going to talk about the only thing that gets me through how effing horrible Mondays are, The Bachelor(ette).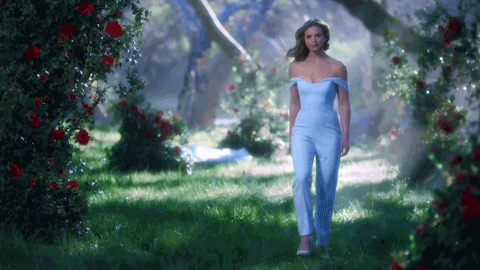 I f*cking love the Bachelor(ette). This garbage that ABC hypes up twice a year gives me an excuse to shit on other people's lives without feeling like a bitter bitch because ultimately that is what the show is here for. Hooray!
This season, Hannah B is the Bachelorette, which had me v upset for months. During Colton's season, I liked her during the first few episodes. I thought her smile was way too big but she seemed to be kinda cute with a hint of psycho, covered up by a sweet Alabama accent. Then as the season went on, I thought she was a crazyyyyy bitch who also couldn't form a sentence to save her life (which confused me because her job was to bullshit words that made her look good during her time as a pageant queen?) Then, she started drama with my favorite girl Caelynn over some petty pageant shit, and by the season finale my opinion nose dived so south and I wanted her dead before she stole my girl Hannah G's spot as the Bachelorette. Little harsh, IK, but that's what being dedicated to the Bachelor will do to you.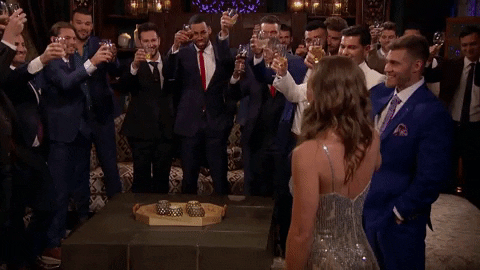 Now that the Season 15 premiere aired last night, I realized I'm just a cranky Bachelor junkie and she's kinda cool and I'm actually totally here for her season. Last night she was introduced to 30 kinda-cute-but-most-of-them-live-at-home men, and you can already tell who's going to make it the final episodes, and which losers will be sent home, failing to make it to Insta influencer status. Sad!
I hope it's the pilot that makes to the end. Or the guy who was a huge D-bag in college, f*cked every girl because he knew he was smoking hot, then found Jesus that saved him and his dirty dick from the evils of STD's.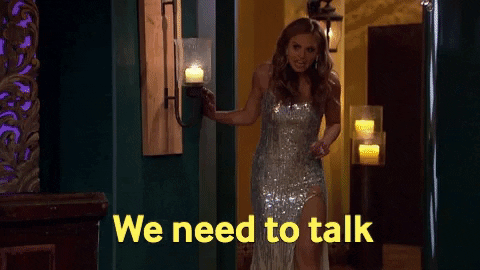 Then there's a few, like the "Box King" (Yeah, idk. You have to watch the episode to understand) and Old Matt Donald with the deaf family that reaaaally concern me. Like, isn't it a statistical fact that children who come from deaf families are likely to become sociopaths? Should we warn Hannah B? Or how about that jerk off who had a girlfriend at home? She was pissssssed at that loser, and it made me respect her more that she didn't let him down gently. She fired off some dragon-hannah 'tude and I was f*cking here for it.
Anyways, so as I'm watching the season premiere, and I'm listening to Hannah B say so many times I thought my ears were going to bleed that she's "not perfect" and wants someone "real." She goes on to admit to the men that she's going to be hella awkward, (we already knew that Hannah B) trip over her words, and not always have on that oversized Southern smile at all times. She said she's here to find someone that loves her for who she really is. So as I was throwing up in my mouth listening to this, I was also thinking to myself "Wow ABC, you really out did yourself this season."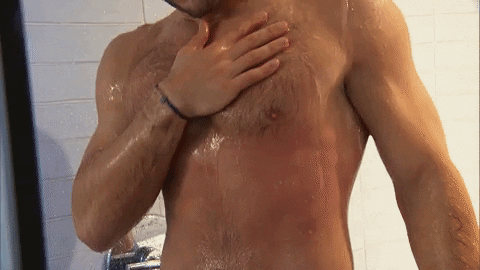 In the past, each Bachelor or Bachelorette (take Colton, for example) was seen as literally perfection. Like, come on, Colton was a professional football player who started a charity for sick children after his big sexy muscular golden bronzed body was injured, and on top of that, never took advantage of women with his insanely good looks because he was a f*cking virgin. Like, give us a break.
It made all of us viewers hate our lives 10x more, but watched the show anyways because it's fun to pretend like their lives suck, even though no matter what happens to them, it'll still be 10x better than ours ever will. But thiiiiis season, ABC flipped it on us and gave us someone (who they can frame as) "real." Nicely f*cking done, ABC.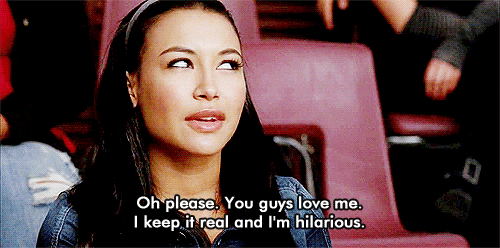 Now, I want to go on the Bachelor 100000x more, because there actually might be a slight chance I can compete for love against these perfect ass women. I didn't think I could make it before due to the fact that I can barely compete with the bitches at the bar wearing heels while I'm chillen in my vans, let alone compete with these women, but I think I could have a shot solely due to the fact that I, am in fact, real as f*ck.
Hear me out.
My girlfriends have always told me that I should go on the Bachelor because a. I'm single as f*ck, b. My shining outgoing bubbly fun personality would really thrive (their words, not mine) c. It would probably boost my self confidence (although, idk how much I agree with that one lol.) So last year a few of them signed me up, and I had to make a video application. I never followed through with it though because I never thought I had a chance to even get on the show, let alone find the man of my dreams.
But ladies and gents, my mind has been changed.

Hannah B is actually become somewhat of an annoying inspo for me so far I guess? She's actually made me want to do more than swipe right to every guy over 6 feet on Hinge or stare longingly across the bar at some guy until I'm blacked out enough to talk to him.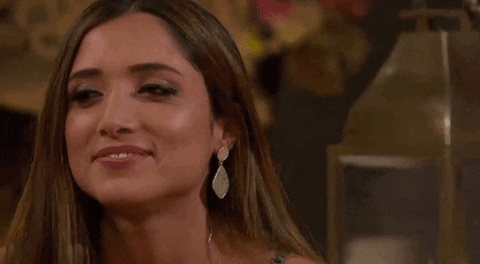 I think I could really do the damn thing! (IFKYK, Bach inside joke) Like, I'd say i'm like a solid 6/7 on a scale of 10 with a pretty good personality. So while these f*ckin 9's are out here fighting off 9.5s. (no 10s, nobody's perfect, you know that) you would literally see me standing in the corner double fisting ABC's sad pours of champagne waiting till one of the hot ones annoys America enough to kick her off the show. That's when my real deal solid 7 out of 10 ass would step in and swoop my mans off his feet.
What a genius f*cking plan. That's it. It's official.
I, the Queen of Love Goggles, am applying to be on the Bachelor.
I'm so excited, I'm finding love!!!!! Who's with me?
But like, none of you can apply yet because you might ruin my chances at finding a husband, so wait till next season okay?
S/O to Hannah B, I hope you kill this season and prove to all these self absorbed assholes out here watching the Bach with their moms waiting for a Jojo to come around to their local towny bar and fall in love that the chances of finding a Bachelorette like her are sliiiim to none. Stick to real and if she's hot she's a bonus.
Xo xo,
Your newest Bachelor contestant,
Love Goggles